'OUR LAND': A PAST AND PRESENT DILEMMA COMES TO LIGHT
REVIEW: THIS LAND
BY RYAN M. LUÉVANO
What began as a commission by Center Theatre Group for Mexican-American playwright, Evangeline Ordaz, to write about the changing demographics of Los Angeles has morphed into a play that's powerful and compelling. This new play, This Land, presented by Company of Angels, tackles 150 years of gentrification through the plight of fifteen characters living on the same piece of land generations apart. This play ingeniously weaves socioeconomic politics, L.A. history and pure gather-'round-the-campfire storytelling to connect the dots among past, present and future leaving audiences to confront issues that are ever-present in our society.
The play begins in the in the year 2020 in present-day Watts, California, then takes audiences through a series of events that unfold on the same piece of land with different characters in three time periods: 1843-1848, 1949-1965 and 1992-2020. Once each timeline is initially presented the seeds are planted—from this Ordaz is able to develop and connect these stories into what by the end seems like a massive family tree with roots that run deep.
Each story is unified by a struggle of the characters to keep their land in the face of developers, Spanish invaders, and other cultural and economic forces. The play is also bound by the recurring motif of food, something that is vital in every culture. This thread develops throughout, then leads to a facinating scene that occurs simultaneously in each time period in act two; and ultimately to the brilliant dénouement of the play.
For a story that may seem complicated, it's not. Ordaz's has absorbed all the complexity in the writing room leaving audiences with a clear and griping play. The whole play runs like a Swiss clock, precisely crafted never faltering for a moment—it unfolds in a smooth clock-like circuitous movement, except that in This Land time goes backwards as well.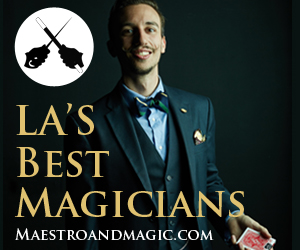 Director Armando Molina adds to the circular movement of the work with his dynamic staging that allows the actors to seamlessly flow in and out of characters and time periods. Molina's direction is a wholly informed approach attending to details at macro and micro levels. Additionally, he draws the core struggle out of these characters by fully connecting the actors with their characters making for performances that are convincingly raw.
There are only seven actors, yet there are fifteen characters. It's astounding to see one actor transform into another character, the transformations here go beyond purely physical characteristics delving to full persona changeovers—you sometimes forget it's the same person playing a different role. UCLA alumna Cheryl Umaña leads the play as Toya/Della. Umaña performance is gripping and deep—her loss of land and culture is felt profoundly—she sacrifices everything so we can fully understand the plight of her character. LeShay Tomlinson Boyce (Leola/Sharon) portrays two dissimilar characters with so much conviction that we get lost in each character forgetting they are one in the same. Jeff Torres (Enrique/Ricardo) also plays two characters who are essentially foils of each other doing so with finesse—each of the dual roles offer such strong contrasts and all the actors rise to the occasion to face their other half.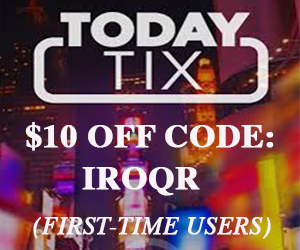 Everything about This Land is vital and relevant in today's political, cultural and socioeconomic climate, especially in Los Angeles. However, there's more to this play than a history of gentrification, but a call for us to look not only into the value of our own cultures, but also those of our fellow neighbors as we all struggle to make a home for our families in the city of angels.
TICKETS AND MORE INFORMATION: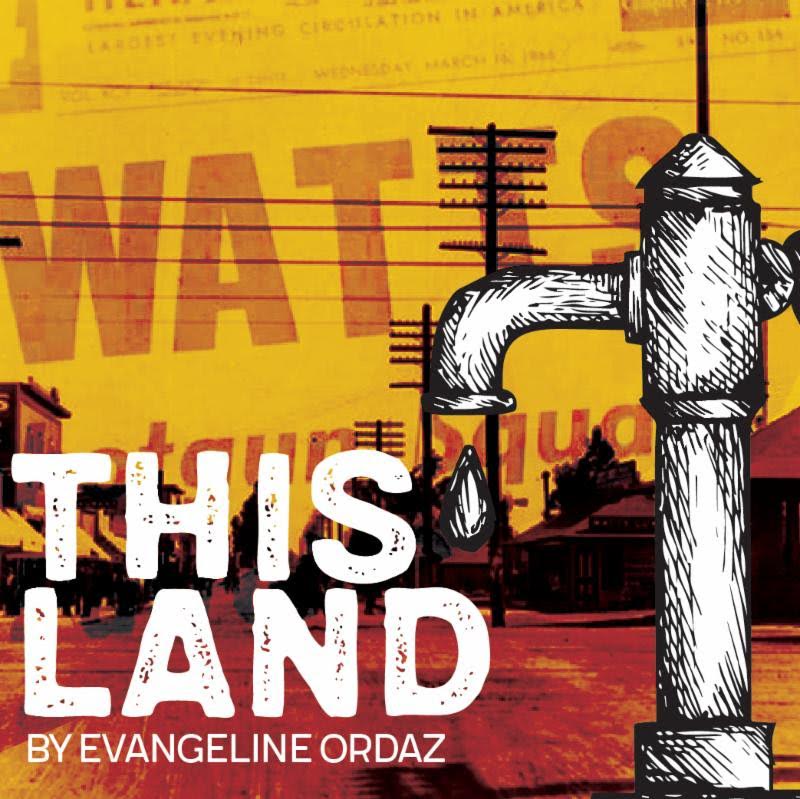 Performances October 20 – November 13
Fridays at 8 p.m.: Oct. 20, 27; Nov. 3, 10
Saturdays at 8 p.m.: Oct. 21, 28; Nov. 4, 11
Sundays at 7 p.m.: Oct. 22, 29; Nov. 5, 12
Mondays at 8 p.m.: Oct. 23, 30; Nov. 6, 13
WHERE:
Company of Angels
1350 San Pablo Street
Los Angeles, CA 90033
TICKETS: www.companyofangels.org
TICKET PRICE:
$25; senior $15; students $12; Monday performances are Pay-What-You-Can
PARKING:
Free parking in lot and ample street parking.