THE RETURN OF THE SCARLET PIMPERNEL
REVIEW: THE SCARLET PIMPERNEL 
BY RYAN M . LUÉVANO
Following its three-show run at the Underground Theatre during this year's Hollywood Fringe Festival, Contempo Productions is back with an extended run of the swashbuckling adventure musical The Scarlet Pimpernel. This unfamiliar musical, with music by Frank Wildhorn and lyrics and book by Nan Knighton, is based on the novel of the same name and follows the audacious and reckless hero, the Scarlet Pimpernel, during the Reign of Terror of the French Revolution. The musical opened and closed on Broadway from 1997-1999 failing to maintain momentum each time and lost the Tony award for best musical to The Lion King in 1998.
The original Broadway production boasted a cast of 36 performers and full-scale period costumes, set pieces and a 25-piece orchestra; at Contempo Productions, director Katherine McDonough disposes of all of that to bring audiences an unostentatious production breathing new light into this musical adventure. With a cast of 11, a black box theatre, and a piano, McDonough encourages imagination while unfolding the story at hand—the essence of theatre-play at its finest. No gaudy period costumes here. Instead, everyone is elegantly dressed in black with small accessories employed throughout. This out-of-the-trunk type of theatre challenges the actors to organically make their characters come to life—and that's exactly what happens.
Only three actors remain from the original the summer production of Contempo's The Scarlet Pimpernel. Although I cannot speak for the summer production, I can say that the cast in this fall run is sensational. Returning as the villain, Chauvelin, is Marc Ginsburg who is a treasure. Ginsburg clearly has a penchant for playing a villain—from his first entrance, we sense a dark cloud; and his high baritone voice in "Falcon In the Dive" and "Where's the Girl" is superb.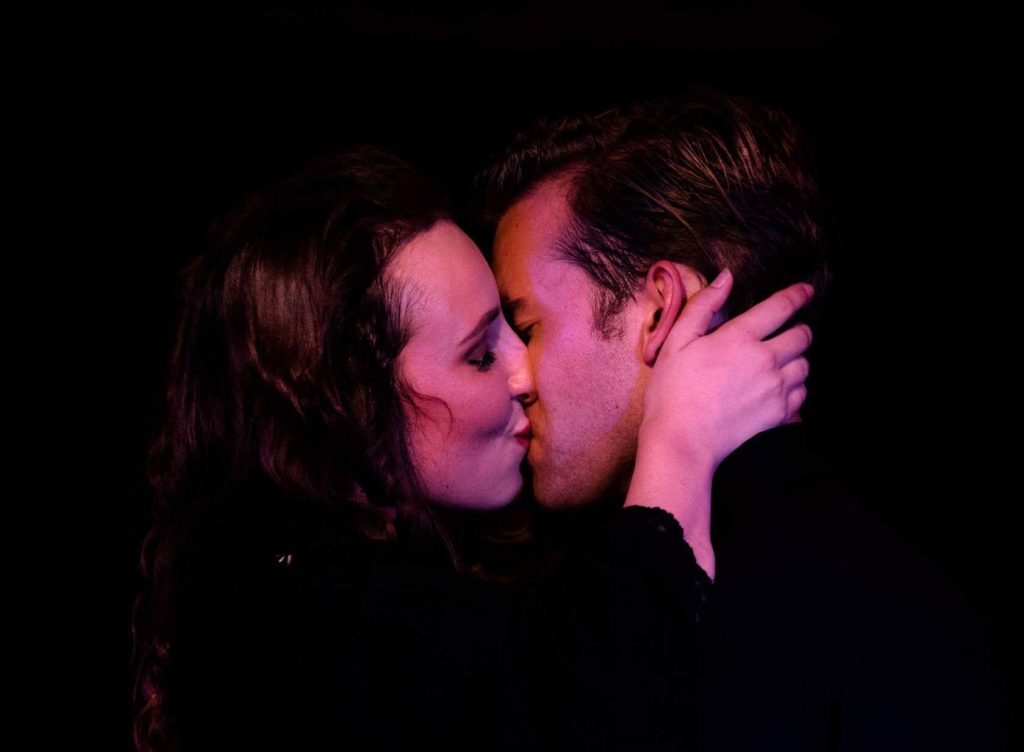 Caught in a deadly love triangle, Marguerite, played Catriona Fray, a newcomer to this production, is a  tremendous contribution to the show. Fray's take on Marguerite is spot on with a singing voice that is sweet, controlled and multifarious—every song is a gem where radiant colors abound. Our leading man, Percy Blakeney, played by Nick Tubbs (also new to this production), has a charisma, levity, and determination that propels the show, keeping the audiences eagerly following his every move. What's more, Tubbs can also sing, offering spirited renditions of the diverse songs Percy sings.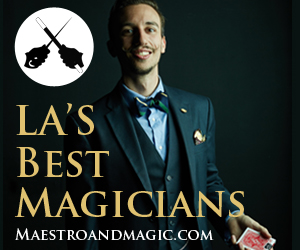 WHAT ABOUT THE MUSIC DIRECTOR?
Music director Ryan Whyman expertly plays Wildhorn's score at the piano and has assembled a marvelous group of singers that are note for note extraordinary.
A cross between The Princess Bride and The Pirates of Penzance, The Scarlet Pimpernel is a rarely produced musical whose production by Contempo is even more rare, making it the perfect opportunity to discover this musical for the first time.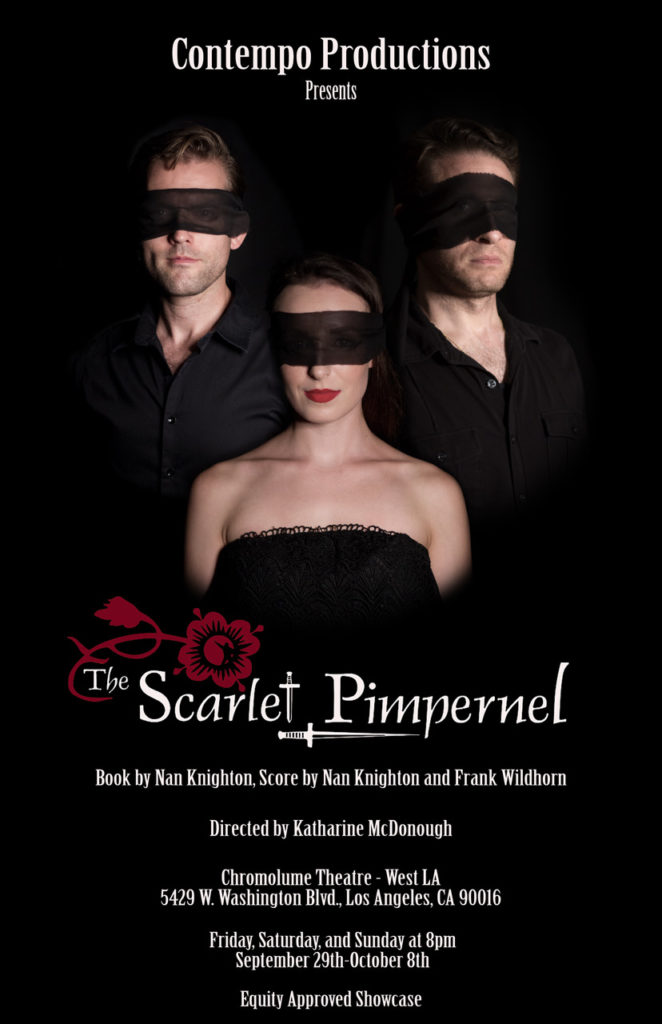 PERFORMANCES:
Friday, October 6th at 8PM
Saturday, October 7th at 8PM
Sunday, October 8th at 3PM
LOCATION: Chromolume Theatre- West LA
5429 W. Washington Blvd., Los Angeles, CA 90016
TICKETS HERE: https://www.artful.ly/store/events/13504