A TALE OF TWO CITIES: EMBRACING COURAGE
REVIEW: A TALE OF TWO CITIES
BY RYAN M. LUÉVANO
Whether you've read Charles Dicken's epic novel A Tale of Two Cities, or not, you're likely familiar with the novel's opening lines: "It was the best of times. . ." and if you're even more well versed, you may also know the last line too: It is a far, far better thing that I do, than I have ever done. . .". The two famous lines also bookend the new stage adaptation by Mike Poulton that makes its United States premiere at A Noise Within Theatre Company this fall.
Although Dickens' historical novel is set against the conditions leading up the French Revolution, with the direction by Julia Rodriguez-Elliot and Geoff Elliot, this epoch becomes all too familiar to the circumstances our society faces today—themes of courage, self-sacrifice and social justice wave proudly throughout this production. These themes are highlighted by play's cinematic qualities that color the story of these eighteenth-century characters with artful contemporary devices.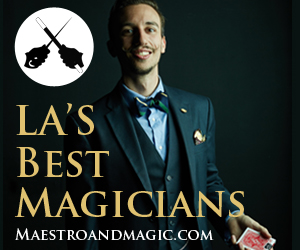 From the onset the incidental music (by Robert Oriol) sets the mood with music reminiscent of a contemporary film score, thrusting audiences into this world and keeping them there for the whole production. The music that ranges from rhythmic minimalist ostinatos, dramatic sustained tones, to brief songs, functions to reinforce emotional tension and express what characters are feeling. Add to this the lighting by Ken Booth that utilizes stark shadows and ambient lighting against the well-crafted set pieces and it's like watching a rich dramatic period film on stage—The Girl With the Pearl Earring (2003), The Queen (2006) and The Scarlet Pimpernel (1982) come to mind.
Poulton opens the play with a gripping courtroom scene combining functional exposition with intriguing melodrama right from the start. As the play commences, we realize that his adaptation is extremely faithful to Dickens' original narrative. Accordingly, for those who seek a fresh perspective, or an even more abridged retelling, Poulton's loyalty to the original becomes a liability as the play's running time and plot may prove too dense for some. Even so, this almost goes unnoticed given the captivating production and talented cast that breathes life into these classic roles.
Tavis Doucette (Charles Darney) and Frederick Stuart (Sidney Carton) are the motors that keep this show moving forward—everything begins and ends with them. Doucette is a man on a mission that is burdened with complications at every turn—you sense the affect these have on him by his agitation and agony in every scene. Stuart is the perfect foil to Doucette's character his carefree lifestyle and indifference are manifested in his every move making his final act of self-sacrifice even more compelling and redemptive.
Skip the novel and the audiobook, A Tale of Two Cities will never be more alive and satisfying then it is on stage at A Noise Within.
Performances:
Friday, September 29 at 8:00pm (Conversations)
Saturday, September 30 at 2:00 and 8:00pm
Thursday, October 19 at 7:30 pm
Sunday, October 29 at 2:00 and 7:00pm
(Conversations at 2pm)
Saturday, November 4 at 2:00 and 8:00pm
Thursday, November 9 at 7:30 pm
Friday, November 10 at 8:00pm (Conversations)
Sunday, November 19 at 2:00 and 7:00 pm
Tickets and information:
Website: www.anoisewithin.org, Phone: 626-356-3100
Regular Prices:  Single Tickets from $25.00, Student Rush with ID an hour before performance $20.00
Groups (10 or more): Adults from $30/ticket; Students from $18/ticket