'TURBULENCE!' GETS JUICED-UP FOR NYC
INTERVIEW: ROBOT TEAMMATE
BY RYAN M. LUÉVANO
This summer 
Robot Teammate
delighted audiences at the Hollywood Fringe Festival with their original musical
 Turbulence
, winning: Best Musical, Best World Premiere, Outstanding Songwriting and the Critics Choice Award. Now this L.A. born musical is invited Off-Broadway to participate as part of the Fringe Encore Series at the 
SoHo Playhouse
. 
Turbulence! 
is set at the 4242 Intergalympics and follows the bitter rivalry between the people of Earth and Mars at an all-time fever pitch. The cast features
Kat Primeau
, Miles Crosman, and Molly Dworsky as well as "Most Unleashed Performance 2016" nominees Dave Reynolds and Chris Bramante. Miles Crosman serves as head writer, with direction by Lauren Pritchard and musical direction by Sam Johnides. In this Tin Pan L.A. exclusive Robot Teammate shares insights into this new musical and tells us what audiences can expect from the New York experience of
Turbulence!
How did the opportunity to perform at the SoHo Playhouse come about?
Darren Lee Cole, who runs the Fringe Encore Series at SoHo Playhouse, travels to Fringe Festivals around the world scouting talent for the series. It was his first time catching shows at the Hollywood Fringe, and he requested tickets to one of our sold out performances day-of. Thankfully, we'd saved some seats for just that sort of opportunity, and a few weeks later, he reached out saying he wanted to co-produce the show in NYC.
Will you and the team be revising/changing anything in the show for the New York premiere?
TURBULENCE! NYC will be a more "juiced-up" production than audiences saw at Sacred Fools this summer 🙂 We are elevating the production level, punching up jokes, and reviewing our performance tapes with an eye on clarity, brevity, and sincerity. Our original production, from drafting page one of the script to opening night, was put together in less than four months, so we're grateful to have more time to spruce up the ol' space ship!
How has new director Lauren Pritchard help in continuing to shape this musical?
Lauren has been our musical improv coach since 2015 and to say that we are obsessed with her comedy, musicality, and directing abilities would be a huge understatement. She brings a wealth of experience and a genuine love for our ensemble to the table, and we are so fortunate to have her helping to polish and refine this world with us!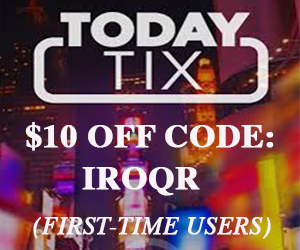 What have you learned from your successful experiences at the Hollywood Fringe Festival with Thug Tunnel and Turbulence?
HFF has been an incredible incubator for us, a place to try out ideas and reach new audiences outside of the improv world. It's challenging to have a writers room and get seven people in agreement about every major script decision, but we've learned the struggle pays off in dividends. This year especially, we saw that audiences really needed an escape, and it was an honor to make people laugh and come along for the ride with us.
What are the challenges, if any in taking this show to the East Coast?
We have to provide our own travel and lodging, so we're selling merch and music on our website 
www.robotteammate.com
to help buffer some of that cost. We're also fundraising at Boardner's in Hollywood
September 7th at 10pm
while performing music from 
TIMEHEART, THUG TUNNEL,
 and 
TURBULENCE!
 Since we are not yet a known commodity in NYC, we hope SoHo Playhouse's PR team and our LA fam can help get the word out. It would be great if more shows had the opportunity to travel to NYC from Hollywood Fringe, so there's some self-imposed pressure to be a commercial success and represent LA theatre artists positively in the series.
What are you most excited about for the upcoming premiere at the SoHo Playhouse?
We can't wait to connect with the theatre-loving audiences in NYC and see so many of our friends and family on the East Coast! It's our NY debut, and they've been asking us for years to take the show – any show – on the road. We're also performing in the New York Musical Improv Festival
October 22nd at 9pm
, so it will be fun to check out the improv scene and theatre scene in one visit.
---
MORE ARTICLES ABOUT ROBOT TEAMMATE:
TICKETS AND MORE INFORMATION: 
LOCATION: SoHo Playhouse (located at 15 Vandam St., NY, NY 10013).
The show is family-friendly (ages 10+), contains flashing lights, and runs 60 minutes.
Friday, October 13, 2017 at 9:00 P.M.
Saturday, October 14, 2017 at 8:30 P.M.
Monday, October 16, 2017 at 7:00 P.M.
Wednesday, October 18, 2017 at 9:00 P.M.
Thursday, October 19, 2017 at 9:00 P.M.
Friday, October 20, 2017 at 9:00 P.M.
Sunday, October 22, 2017 at 5:00 P.M.