A SEXY, GLAM ROCK, GAY NIGHT AT THE THEATRE!
INTERVIEW: MAX VERNON
BY RYAN M. LUÉVANO
Step into the French Quarter of New Orleans in the 1970's with Max Vernon's new musical The View Upstairs. The new musical premiered the The Lynn Redgrave Theater last spring and will have its West Coast premiere at Celebration Theatre this fall. This heartfelt musical is inspired by attacks against the LGBTQ community that took place at The UpStairs Lounge in New Orleans. Book, music and lyrics are by Max Vernon whose other musicals include KPOP, WIRED, 30 Million, Co-Op, Show & Tell, and Nincest (book, lyrics by Jen Silverman). In this Tin Pan L.A. exclusive creator Max Vernon shares his insight into the what inspired him to write this musical and what audiences can expect from the L.A. premiere.
How would you describe your musical in a nutshell?
The musical uses forgotten history of the UpStairs Lounge as inspiration to contrast two different eras of gay life, and question if we're better or worse off today than we were 40 years ago. Though the UpStairs Lounge had a tragic ending, the show itself is more of a celebration than a wake. There's a glam rock score, drag queens, hustlers, a fashion show, and some radical queer politics thrown in for good measure.
What inspired you to write this show? Why tell this story?
Growing up, I felt completely disconnected from my community and history; I had no gay mentors teaching me how to exist in this world, so writing The View UpStairs was my attempt to make sense of where I came from by exploring an era in gay life that is frequently ignored and/or misunderstood.
When writing this piece where did you start?
The first song I wrote for the show was the opening number, "Some Kind of Paradise." I sat at the piano and words and music both arrived kind of simultaneously in that magical way you don't question. Writing that song helped articulate the theme of the show before I knew exactly what I wanted to say: It's not just called "Paradise!" because no matter the era, the world will always be imperfect and complicated and f*cked up. But what I think the show is says is that we can, and must create our own spaces where we feel safe and seen and desired and free.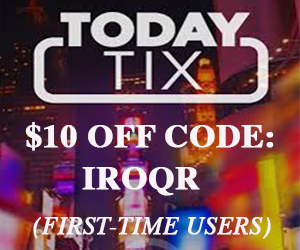 What challenges, if any, did you have as the composer, lyricist and librettist for this musical?
The biggest thing I struggled with was not wanting the score to ever veer into melodrama even though I knew I had to write about some pretty heavy things- songs in this score touch on everything from prostitution, electroshock therapy, drugs, mental illness, sexual abuse, etc- so whenever there was heavy, sappy or maudlin choice to make- I veered pretty strongly in the opposite direction. If you're gonna sing about dark sh*t, how much cooler to do it while you have fantasy backup singers behind you in sparkly caftans snapping along.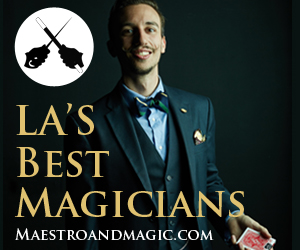 How do you write songs? Which comes first, music or lyrics?
For characters I have an intuitive understanding of, it's usually music. For characters like Inez- a single, Puerto Rican mother born in the 20s, I had to go through several drafts of the lyric first to try to get into that character's head before I could hear music.
What has been the journey of this musical from inception to a staged production? How has the show developed since its first production?
The show was originally created as my grad-school thesis project. It was still exploring all of the same themes with most of the same characters, but gay marriage hadn't yet been legalized, the shooting at Pulse hadn't occurred, Trump hadn't been elected, etc. As our world has changed, the contrast and parallels between the two generations in the show have become much more vivid and complicated.
 What has been the most helpful in putting this show together?
I'm super grateful to have had this piece to investigate and critique everything that's going on in our country right now, because it's kept me sane and been healing in many ways. The biggest thing that has elevated and given the show a life has been the very vocal and passionate responses from our audiences in New York and Virginia. Those people have said this history is important, our need to cultivate community is important, and we are not going to go back to the way things were before.
What can L.A. audiences expect from the West Coast premiere of your musical at Celebration Theatre?
Hopefully a really unique, strange, sexy, glam rock, moving, gay ass night at the theatah!
What is your favorite moment in the show?
I have no idea how Michael Shepperd will stage it in LA, but in New York, during the song "Waltz" all the characters covered the lamps on the cabaret tables with scarves, which caused the lighting the room to suddenly shift to all dark blues and purples. The show intentionally is a bit claustrophobic in this one cramped room of a 70s gay dive bar, but at that moment you are lifted into this strange, but seductive fantasy space.
Also the finale is everythinggggg but I don't wanna give it away. 😉
What excites you most about this show?
Seemingly every day our dumb AF, racist, embarrassment of a President does something divisive to offend us. Having this show is like a fabulous little glitter and swarovski crystal encrusted soap box to say, this horrible moment is a blip, but it is not our future. That is ours to write.
Any final thoughts about the show you'd like to share?
Our original Off-Broadway cast recording is now out on Broadway Records and available on iTunes and Amazon. It sounds sososososo dope. And if you ain't heard Nathan Lee Graham, Michael Longoria, or Frenchie Davis belt their asses off you betta find out!
OPENS FRIDAY, SEPTEMBER 22
THROUGH SUNDAY, OCTOBER 29
PREVIEWS: Friday, September 15 at 8pm;
Saturday, September 16 at 8pm;
Wednesday, September 20 at 8pm;
Thursday, September 21 at 8pm
Regular performances are Thursdays, Fridays and Saturdays at 8pm;
Sundays at 2pm
Celebration Theatre
6760 Lexington Ave.
Los Angeles, CA, 90038
TICKETS:
Previews; $20 Unreserved, $30 Reserved.
Opening Gala Night Tickets
(Including a cocktail reception following the performance); $75 Reserved, $100 House Seats;
General Performance Ticket Prices $25; $35 Reserved; $45 House Seats
For tickets, please call (323) 957-1884 – or visit www.celebrationtheatre.com to purchase tickets online or to view a complete schedule!