THE BELLES OF THE HONKY TONK
REVIEW: HONKY TONK LAUNDRY
BY RYAN M. LUÉVANO
Jukebox musical aficionado Roger Bean, creator of the worldwide and off-Broadway hit The Marvelous Wonderettes, along with the sequels Wonderettes: Caps & Gowns, Winter Wonderettes, and Wonderettes: Dream On, brings LA audiences Honky Tonk Laundry. In this LA premiere Bean tackles the country western music of some of the greatest female country artists to tell a story about two ladies working at the Wishy-Washy Washateria.
Bets Malone and Misty Cotton co-star in this country jukebox musical offering performances that are the highlight of the show—hearing these two ladies belt these iconic country songs is certainly worth the price of admission to the honky tonk. From "Independence Day", "Stand By Your Man", to the impressive yodeling number "Yodeling at the Grand Ole Opry" these two women prove they can go country. Overall, Malone and Cotton make a spunky pair in this musical, even spitting out Bean's countrified one liners with conviction and sport.
With a jukebox musical that includes twenty-four country selections it's safe to say that audiences should be fan of country music to fully enjoy Honky Tonk Laundry. The musical starts out with an engaging book that provides exposition for the two characters Lana Mae Hopkins and Katie Lane Murphy, however, beyond that the story fizzles in favor of more non-dramatic musical performances. In fact the entire second act is simply a concert at the Honky Tonk Laundry that tests your tolerance for country music if you're not already a fan.
It's certainly a challenge to create a country based musical for only two characters and Bean gets very creative in trying to make this work. He even goes as far as casting audience members in the roles of the unseen male characters in the second act. Although this audience participation novelty garners some laughs, what would be ultimately be more effective is to include these male characters in the musical—then we have a story to tell that's not as one-sided.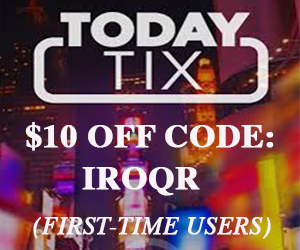 Story aside, Bean has pulled together the best production team in town who are responsible for making this show sparkle on stage. Set designer Tom Buderwitz creates a marvelous realistic laundry set complete with sinks, washers, dryers, and anything else you would find in a laundromat. Steven Youngs lighting design transforms the laundromat into a honky tonk complete with light-up washer and dryers. The costumes by Renetta Lloyd and the hair/make-up by Bryon Batista add so much character to these ladies that they pop on stage—rarely have I seen intimate theatre look so good.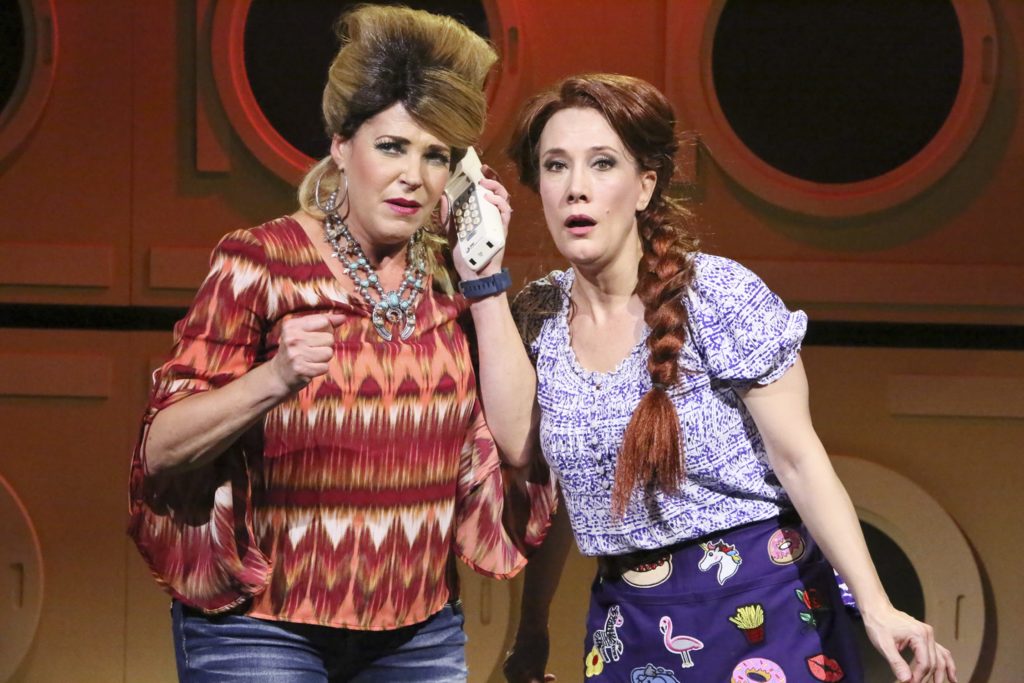 If you're okay with a jukebox full of country western music then Honky Tonk Laundry is the show for you, and if not, then Bets Malone and Misty Cotton might just change your mind because they're superb.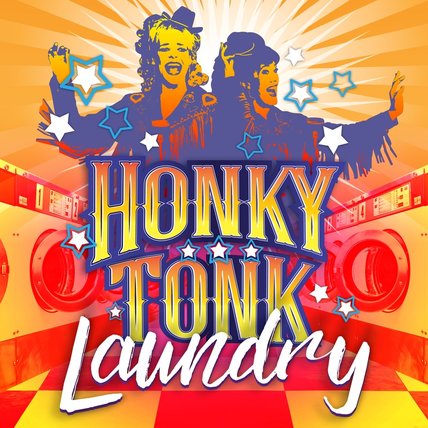 TICKETS AND MORE INFORMATION:
OPENS FRIDAY, AUGUST 11 AND PERFORMS THROUGH
SUNDAY, SEPTEMBER 17
All Performances are Fridays and Saturdays at 8pm;
Sundays at 3pm & 7pm
HUDSON MAINSTAGE THEATRE
6539 Santa Monica Blvd, Los Angeles
For tickets, please visit at www.plays411.com/honkytonklaundry or call 323-960- 7773.