ROGER BEAN GOES COUNTRY WITH LATEST MUSICAL
INTERVIEW: ROGER BEAN
BY RYAN M. LUÉVANO
Roger Bean is the master of jukebox musicals and now he's bringing Los Angeles the premiere of his latest musical Honky Tonk Laundry. Bean is known for creating the longest-running off-Broadway hit The Marvelous Wonderettes and its many successful sequels. His other works for theatre include Life Could Be A Dream, The Andrews Brothers, Route 66, Summer of Love, Why Do Fools Fall In Love?, Don't Touch That Dial!, That's Amoré and Beach Blanket Bash. This time with Honky Tonk Laundry Bean mines the music of county's top female artists to bring us this foot stompin' musical chockfull of your favorite country songs that include "These Boots Were Made For Walkin'," "Stand By Your Man," "Before He Cheats," "Independence Day". In this Tin Pan L.A. exclusive Bean discusses the creation of his new musical and why he chose to write a story set to the music of these legendary country artists.
How would you describe Honky Tonk Laundry in a nutshell?
Two country girls working in Wishy-Washy Washateria are up to their elbows with soap, suds and cheatin' men. They join forces to turn their Laundromat into a boot-scootin' honky-tonk, getting a touch of revenge against those that done 'em wrong. In other words, the show is a great reason to bring two amazing musical theater performers together to sing some amazing country songs onstage.
How did the idea for your musical come about . . .inspiration?
I have to say I'm not really sure. I think the idea first came to me while I was working in Knoxville, Tennessee on another show, and was actually doing laundry in a Laundromat.  I never really know when or how inspiration hits – it comes out of nowhere and smacks me in the face. I always think it's best to pay attention when things like that happen.
When writing the book for this piece where did you start?
I spend a lot of time listening to country music, hearing the stories of the song, listening to the voice of the songwriter. Then I begin whittling away, deciding which characters could possibly sing what, and the storyline begins to take shape. I do start with an outline of the story in my mind, but it always takes twists and turns into different areas as I move along. It's a really interesting puzzle to work on, since I'm collaborating with music that's already written. I find it challenging and quite satisfying to make all of the puzzle pieces fit together seamlessly.
How does this show differ from other musicals you've done?
The musical genre of this one was new territory. I never really listened to country music before – but it is truly amazing for it's musical theatricality. Good country songs are story songs – and many of them truly fit well into a storyline onstage, so that was a pleasant surprise. This is the only show I've written for two characters, so that's been different – it's a bit like a tennis match, and they volley back and forth, without anyone else to intervene or comment.
How did you make your selections for which songs to use in the show?
I do listen to thousands of songs. Many of them only get about ten seconds or so, and I know immediately if they are a contender or not. I jot down notes about each song, what the characters traits of the singer might be to see if they fit what I'm looking for, and keep shuffling things around. By this time I've started an outline to the story, and know what kind of song I'm looking for in specific scenes. Once I have two or three good contenders, I do some of the business part of it, and check to see if the song will be available for me to include in the show. The whole process can take up to a year, but about half way through it all, the best songs really do bubble up to the top and make their way into the show.
Why did you decide to feature songs written by female country artists?
Since I'm telling a story from the perspective of these two women, I wanted to have female voices. There are a variety of songwriters (menfolk  too) – but all of the songs were made famous by female singers, and I wanted that to be the unifying theme.
Do the songs get altered once they are included in the show? If so, what kind of alterations do you make and why?
This is always a little tricky with pre-written music, since many of the music publishers don't allow changes to the compositions. We are allowed pronoun changes in most of the songs, and we can also move verses and choruses around – so it fits into the theatrical storyline.  We don't change the nature of the song – we honor the song and the writers as best we can.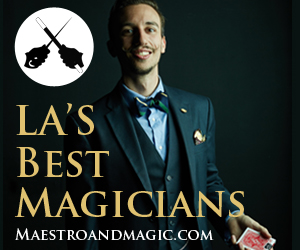 What has helped you the most in terms of shaping the final version of this show?
I wrote the first version of this show over ten years ago specifically for Bets Malone and Misty Cotton, commissioned by Milwaukee Repertory Theater. It's gone through a lot of changes, but the two constants for me have been these two amazing actresses, who have brought these characters to life. Writing for two people I know and love is a tremendous honor, and it actually makes my life so much easier. They just instinctively know how to make the material work. It's incredibly satisfying to write something that initially sits on the page, and them comes alive in the hands of such experts. I'm very lucky.
What excites you most about this show?
I'm so excited that after all these years, we've finally put the perfect team together to bring it to Los Angeles. The talent we have in the room is amazing – Tom Buderwitz on Scenery, Cricket Myers on Sound, Steven Young on Lights, James Vásquez on Choreography – truly some of the best theater artists working in southern California. It's an embarrassment of riches – and I'm really thrilled to share it with Los Angeles. And we're in one of my favorite theaters, the Hudson Mainstage, where my show "Life Could Be A Dream" ran for a year.
What can audiences expect from your show?
Just a rip-roarin' good time. And a real appreciation for country music. It is so much fun – and people who think they might not like country music – they have another think comin'.
Any final thoughts about the show you'd like to share?
This show is more fun than a half-bag of raccoons.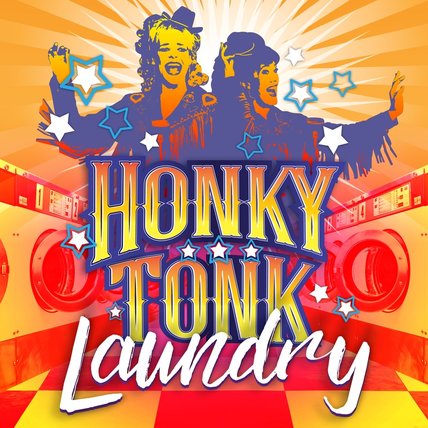 TICKETS AND MORE INFORMATION:
OPENS FRIDAY, AUGUST 11 AND PERFORMS THROUGH
SUNDAY, SEPTEMBER 17!
PREVIEWS: Saturday, August 5 at 8pm;
Sunday, August 6 at 3pm & 7pm;
Thursday, August 10 at 8pm
All Performances are Fridays and Saturdays at 8pm;
Sundays at 3pm & 7pm
HUDSON MAINSTAGE THEATRE
6539 Santa Monica Blvd, Los Angeles
For tickets, please visit at www.plays411.com/honkytonklaundry or visit
www.honkytonklaundry.com or call 323-960-7773.