TCHAIKOVSKY'S LIFE TAKES STAGE AT THE WALLIS
REVIEW: OUR GREAT TCHAIKOVSKY
BY RYAN M. LUÉVANO
People all over the world are familiar with the music of Tchaikovsky from his iconic ballet scores, symphonic works to his works for piano—his music is unmistakable and brilliant. However, many are likely unfamiliar with the fact that he lived in fear for all of his life up to his death in 1893. Now, actor, writer, pianist, Hershey Felder brings audiences the LA premiere of his latest play: Our Great Tchaikovsky, opening the curtain to reveal the man behind the music. It is through his music and the circumstances in which it was written that Hershey Felder eloquently tells the story of this magnificent, yet deeply troubled Russian composer.
Rarely does a one-man show captivate an audience as superbly as Hershey Felder's Our Great Tchaikovsky—from start to finish it's a triumph of theater and storytelling. What makes this production unique for Felder is his penchant for breaking the fourth wall. He does so as an artist who is torn between accepting his invitation to Russia to tell the true story of Tchaikovsky, or not attending at all. Overall, this technique serves him well as it allows the issues that Tchaikovsky was facing to be seen through modern lens thereby forcing the comparison between past and present. For Tchaikovsky's whole life he lived as a closeted homosexual in a country that even today still persecutes based on sexual orientation, and it is this very fact that Felder must decide to include or omit should he decide to perform this play in Russia.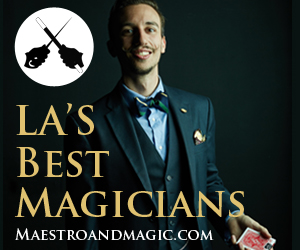 The most important part of Tchaikovsky's narrative is his music, which is aptly employed by Felder at the piano. The combination of Tchaikovsky's emotional music and Felder's virtuosity in performing these pieces on stage puts audiences in a trance every time music is heard. Felder skillfully takes audiences through the highlights of the Tchaikovsky canon that include Romeo and Juliet Overture, the first piano concerto, the fourth, fifth, and sixth symphonies, excerpts from Swan Lake, the Nutcracker Ballet and a rousing performance of the 1812 Overture all on the piano.
These pieces, that audiences already know and love, are given a deeper meaning when we discover Tchaikovsky's inspiration for creating them. While many know his infamous Nutcracker Ballet most may be unaware that the ballet was inspired by the snowy streets of New York City when Tchaikovsky visited in 1891. Additionally, many of his most amorous melodies were inspired by the male lovers in his life—in this play we learn that Tchaikovsky's emotions are all right there in his music.
Our Great Tchaikovsky is further enlivened by the set, that Felder designed himself, coupled with the lighting and projections by Christopher Ash. All centered around a grand piano that sits center stage are Tchaikovsky's office, living area, trees and a projection screen. Add to all of this Ash's eloquent lighting design and audiences are transported from Tchaikovsky's home, Carnegie Hall, the streets of St. Petersburg, to lavish parties in Russia.
There is no doubt that Felder is a master raconteur with more than 4,500 performances of his biographic solo productions that include including George Gershwin, Frédéric Chopin, Ludwig van Beethoven, Leonard Bernstein, Franz Liszt, Irving Berlin, and now Our Great Tchaikovsky.
MORE INFORMATION AND TICKETS:
RUNS: JULY 19 – AUGUST 13
VENUE: BRAM GOLDSMITH THEATER