CHECKOV IN PALM SPRINGS
REVIEW: NICKY
BY RYAN M. LUÉVANO
When we think of plays by Anton Chekhov lengthy dramatic works come to mind. Even when Chekhov was commissioned to write a comedy in 1887 he instead wrote a four-act drama entitled Ivanov. Now Coeurage Theatre Company brings a world premiere adaptation of Chekhov's Ivanov, entitled Nicky to the Hollywood Fringe Festival. Writer Boni B. Alvarez takes this work to present-day Palm Springs and includes one major plot twist that makes this work even more scandalous and relevant in today's society.
Coeurage Theatre Company's staging of Nicky is stunning—one of the most exquisite productions you will likely see in all of Fringe. Benoit Guerin's set aptly depicts the a Palm Spring oasis with textured walls, natural pebbles, multipurpose outdoor furniture and a mini swimming pool that is the most clever set piece around. We are further transported to this desert local once the subtle lighting by Azra King-abandi is added to Guerin's representational set.
The internally troubled Nicky played by Cyrus Wilcox fully embodies his stoic, moody character from the first scene—you sense his whole body mass being pulled down by a strong force until it finally sinks at the end. Wilcox never falters even for a moment; the audience stays with his every move. Nicky's wife Anna (Shawn Kathryn Kane) captivates audiences in a difference manner. Unlike Nicky's she is longing to rise but is constantly being pulled down by her illness and Nicky's dismissals—Kane is completely vulnerable on stage garnering the deepest sympathy from the audience.
Matthew, The Count Matthew (Ted Barton) is a larger-than-life character that brightens every scene with his jovial antics and strong Russian accent. Although he's a minor character, he finds a way to bring depth to his character's arc in the emotional scenes. Overall the cast here is a group of strong actors that strive to draw out as much as they can from roles that are either underdeveloped or direction which begs for more.
Tackling the adaptation of a Chekhov play is no easy task, and Alvarez is up for the challenge; after all he's trimmed this play from a four-act structure into a well-balanced two-act structure. In this version much of the general plot is retained with the addition of three younger characters. These three are Sasha's friends, the millennials, that serve to add levity to play while pointing out the differences in cultures between them and the older Russians in the play. These characters although amusing at times become caricatures before too long—perhaps the director could step in here to make them more purposeful.
The major change in the play is that Sasha who was a twenty-year-old girl in the original play is now a homosexual boy turning twenty one. What this means is that Nicky has an affair with his best friend's gay son, not his daughter, making this misdeed even more compelling. Although the initial payoff of this twist is effective, it does eventually fall flat because the relationship's reasoning and value is not explored enough to make the audience understand Nicky's motivation. In the original this did not need further explanation—a married man has an affair with a young girl—there the motives are clear, in Alvarez's version audience is left wanting more.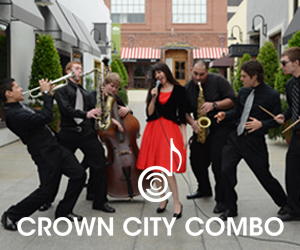 Another character that is altered is Nicky's ill wife Anna who is now a young Filipino woman instead of a Jewish woman who's converted to Russian Orthodox. The overall change works fine for this version, however, the motives behind Anna's family disavowment are flimsy. Filipino's highly value their family members, thus there's little to no reason why they would disown Anna, not visit her when she is sick, and not attend her funeral. The idea to change the culture of this character is certainly valid; however the overall execution is not fully thought out.
Coeurage Theatre Company's production Nicky is an adventurous adaptation that even in its current state makes an for an satisfying evening of theatre that takes Chekhov to the next level.
INFORMATION AND TICKETS:
Nicky runs Thursday, Friday, and Saturdays at 8pm through July 1. All seats are available on a Pay What You Want basis and may be reserved online at www.greenwaycourttheatre.org/nicky or by calling (323) 673-0544.