PUTTIN' THE TURB IN 'TURBULENCE!'
REVIEW: TURBULENCE!
BY RYAN M. LUÉVANO
Robot Teammate has returned to this year's Hollywood Fringe Festival with their latest original musical Turbulence! and they've hit the mark once again. When it comes to original Fringe musicals, Robot Teammate sets the standard, and the standard is high. Turbulence! is a perfect example of the group's ingenuity for top notch concept, craftsmanship and performance. This musical is set at the 4242 Intergalympics and follows the bitter rivalry between the people of Earth and Mars at an all-time fever pitch. If there is any new musical to see at the Fringe Festival this is the one—it's chock full of high-energy music and storytelling that's out of this world.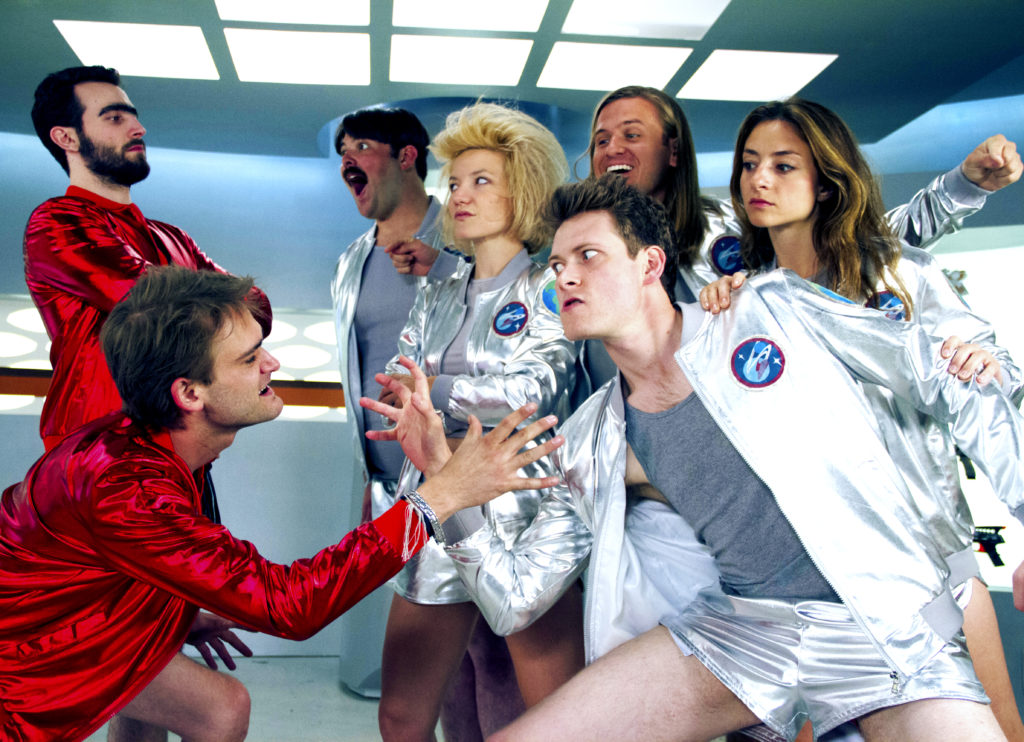 From the onset, what Turbulence! does so well is immediately taking audiences into their story. Once the rock opening number "Swimming Up Stream" begins, audiences are submerged into the story and ready to follow the journey of the crew SS Albacore, AKA the "thunder-backs". The story, by Miles Crosman and Robot Teammate, is a rousing romp in space that is both theatrical and cinematic in the best possible ways. Each character is unique and fully developed; we are able to track their stories within the context of the plot with ease.
The performances in this cast are wholly gratifying and incredible—each actor owns their character and discovers ways to develop as the show progresses. Dave Reynolds as the robot Mambo 4 is one of the most challenging characters to portray yet Reynolds brings so much life into this robot character, he never falters for even a second. Chris Bramante as the fast talking redneck mechanic, Mick Cribbins, is a hilarious actor with impeccable comedic timing. Kat Primeau as the engineer Dr. Joules Johnson is absolutely ebullient; her energy and histrionics will keep you entertained all evening.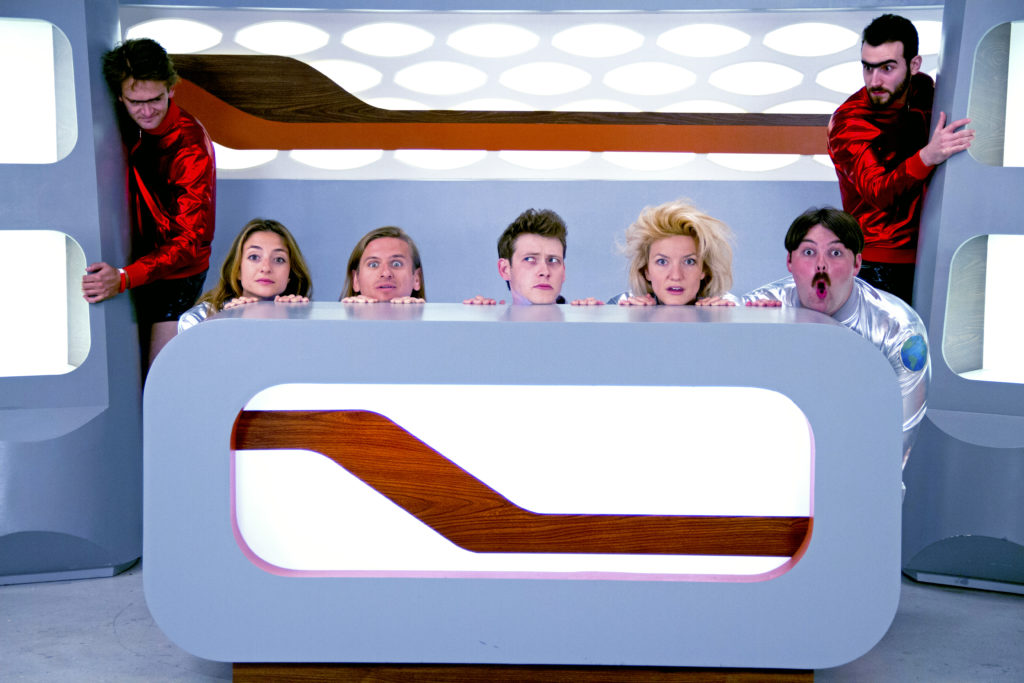 Sam Johnides's score is not only exciting and groovy but every song furthers the story at hand and fits each character's voice perfectly. Each of songs is more interesting, catchy and toe tapping then the one before. The musical features nine original songs, many reminiscent of 80's pop music, and each one is a gem—it's so rare to have a full score that's as consistently satisfying as Turbulence!
Some of the audience's favorite musical numbers are the country hoedown "It's Still Home"; the funny rock song "Spacercize"; the beautiful a cappella song "Power's Low"; and the up-tempo rock number "Turbulence!" All the music is accompanied by a stellar four-piece rock band that also doubles as the aliens that Team Earth is racing against. Completing the music so marvelously is the choreography by Kat Primeau. Cleverly using seemingly simple movement, Primeau adds dimension and spunky animation to the musical moments in the show that make audiences want to join in on the fun on stage. What's more, the costumes are fantastic—chrome silver shorts and jackets jumping up and down on stage makes for the best kind of theatre.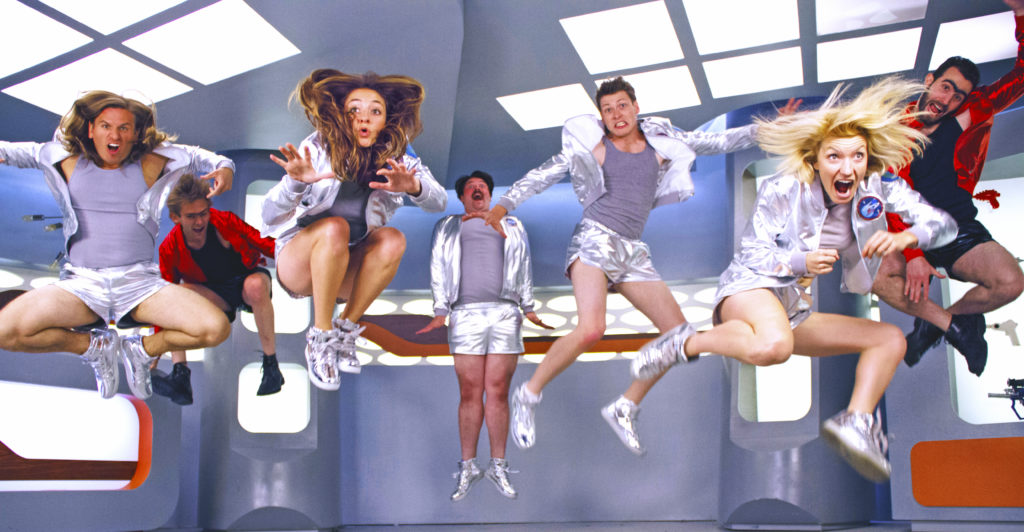 Robot Teammate has done it again—Turbulence! is a funky rollicking good time in space that, if only for 55-minutes, will let you forget everything that's going on in outside the theatre walls.
READ MORE ABOUT TURBULENCE!:
INTERVIEW WITH KAT PRIMEAU ABOUT TURBULENCE! 
MORE INFORMATION AND TICKETS:
Performances will take place at Sacred Fools Theater Main Stage (located at 1076 Lillian Way, LA, CA 90038). The show is family-friendly (ages 10+), contains flashing lights, and runs 55 minutes. Admission is $15 ($12 for Fringe Participants).
Wednesday, June 14, 2017: 8:30 P.M.
Thursday, June 15, 2017: 10:30 P.M.
Saturday, June 17, 2017: 8:30 P.M.
Sunday, June 18, 2017: 7:30 P.M.
Wednesday, June 21, 2017: 8:30 P.M.
Thursday, June 22, 2017: 10:00 P.M.
TICKETS: Available for purchase here: http://hff17.com/4557