FALL IN LOVE IN PARIS THIS SUMMER
REVIEW: BLACK AND WHITE IN PARIS
BY RYAN M. LUÉVANO
Get caught up in the romance of Paris with Kelby Thwaits' original cabaret show Black & White in Paris: A Cabaret Musical now playing at Stage 12 at Sunset Las Palmas Studios for the Hollywood Fringe Festival. The show is an exciting musical revue style show that features incredible dance performances and live music all inspired by the photography of Christopher Broughton.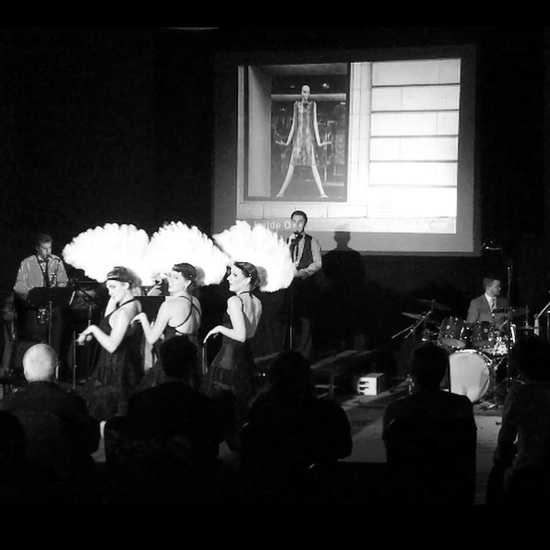 Thwaits' has successfully transformed this enormous sound stage into a nightclub of sorts creating a show that blends l'esprit de cabaret with the contrivance of a live art installation. Christopher Broughton's black and white photos offer scenes of landscapes, buildings and people in Paris that act as inspiration for the performances at hand. These photos are simultaneously projected above the performances, allowing audiences to watch the unfolding of both visual and performing arts.
What audiences must know going into this show is that it's not a musical—there is no story—even the stunning photos displayed throughout do not yield a story and that's all right. This is a true-to-fashion cabaret concert experience that boasts some of the best talent ever seen at a Fringe festival show, and the production value is just as high.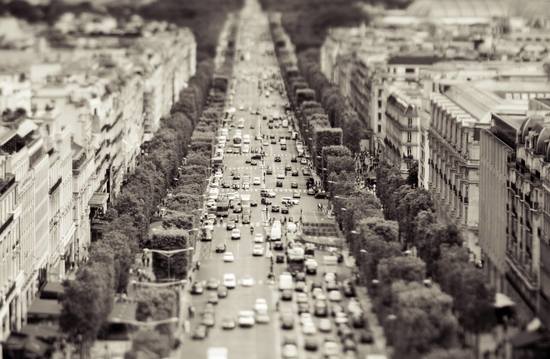 What's immediately striking about the Black & White in Paris is the use of a live band that consists of piano, drums, bass, and a reed player. In a time when live music is scarce, this make all the difference for this production as it offers the best kind of accompaniment for the singing and dancing.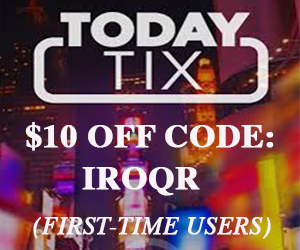 Costume designer Angela Manke has outdone herself with the gorgeous costumes for this show; rarely have I seen so many costume changes. Each set of new costumes is more impressive then the next. Manke's use of black and white, styling, and overall aesthetics is perfect for each performer while keeping the audience ogling these pieces all night.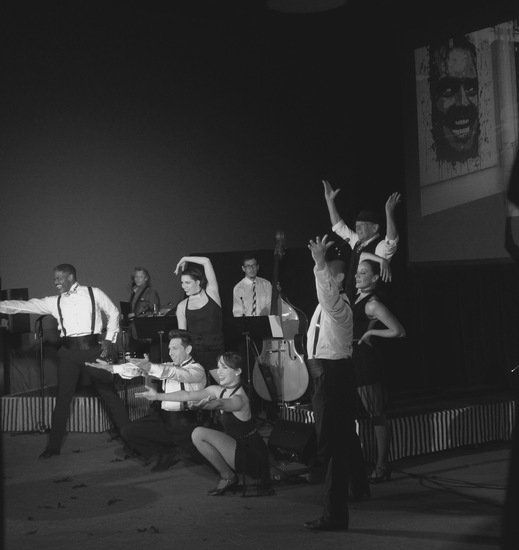 The singing in this show is all around divine—only the best for this Paris revue. Creator Kelby Thwaits is a vocal chameleon as he goes through many singing styles with ease and even plays the cello and guitar at times. Danny Michaels is a crooner that audiences love to hear; his voice is velvety smooth in every performance. Another charming voice is Alanna Vicente who seduces in every song she sings—a fine jazz voice that glistens with every note. What's more, Vicente plays the trombone making even that large brass instrument sexy—her rendition of La Vie en Rose is perfection.
Add to the musical performances choreographer Orlando Alexander's dazzling dance sequences and this show reaches new heights. Alexander's use of jazz, contemporary and period dance styles from song to song are far from easy, yet his dance ensemble never stumbles. There is not a weak link to be found among the Black & White dancers: kicks, spins, twists and fancy footwork are executed with finesse leaving audiences completely satisfied.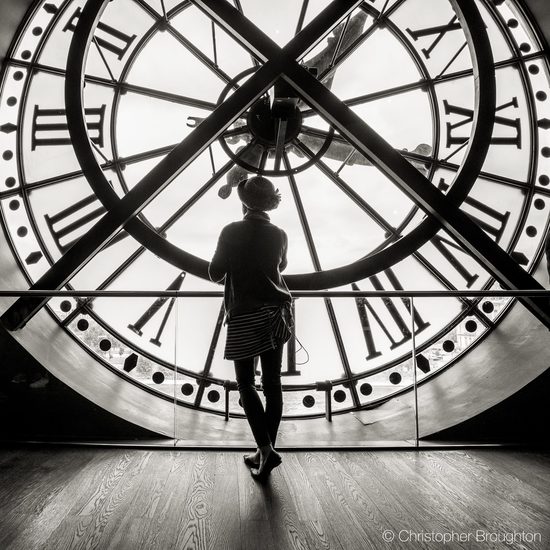 Stumble off the beaten Fringe path into Black & White in Paris at Stage 12 at Sunset Las Palmas Studios—it's the most extravagant show of the season with no shortage of talent.
MORE INFORMATION AND TICKETS
FRIDAY JUNE 16, 2017, 8:00PM
SATURDAY JUNE 17, 2017, 8:00PM
FRIDAY JUNE 23 8:00PM, 2017
SATURDAY JUNE 24, 2017 8:00PM
TICKETS: http://hff17.com/4562