THE MIND BEHIND 'BUFFY KILLS EDWARD'
INTERVIEW: LAURA WILEY
BY RYAN M. LUÉVANO
Pianist, producer and composer Laura Wiley, the mind behind last year's fringe festival parody Winter Is Coming brings us a hilarious new crossover parody musical Buffy Kills Edward: A Musical Romp. On the 20th anniversary of Buffy the Vampire Slayer, this new musical answers the question: what would happen if the cast of Buffy and the cast of Twilight collided? After Buffy Kills Edward, who will survive? Will Bella get revenge for her lost love? In this crossover world, anything can happen. Buffy Kills Edward features eleven original songs by Laura Wiley, including "I Guess I Have a Sister Now," "Everyone Loves a Bad Boy" and "I Wanna Be a Vampire." In this Tin Pan L.A. exclusive Laura Wiley discusses her inspiration for BKE and what audiences can expect from her latest uproarious musical parody at the 2017 Hollywood Fringe Festival.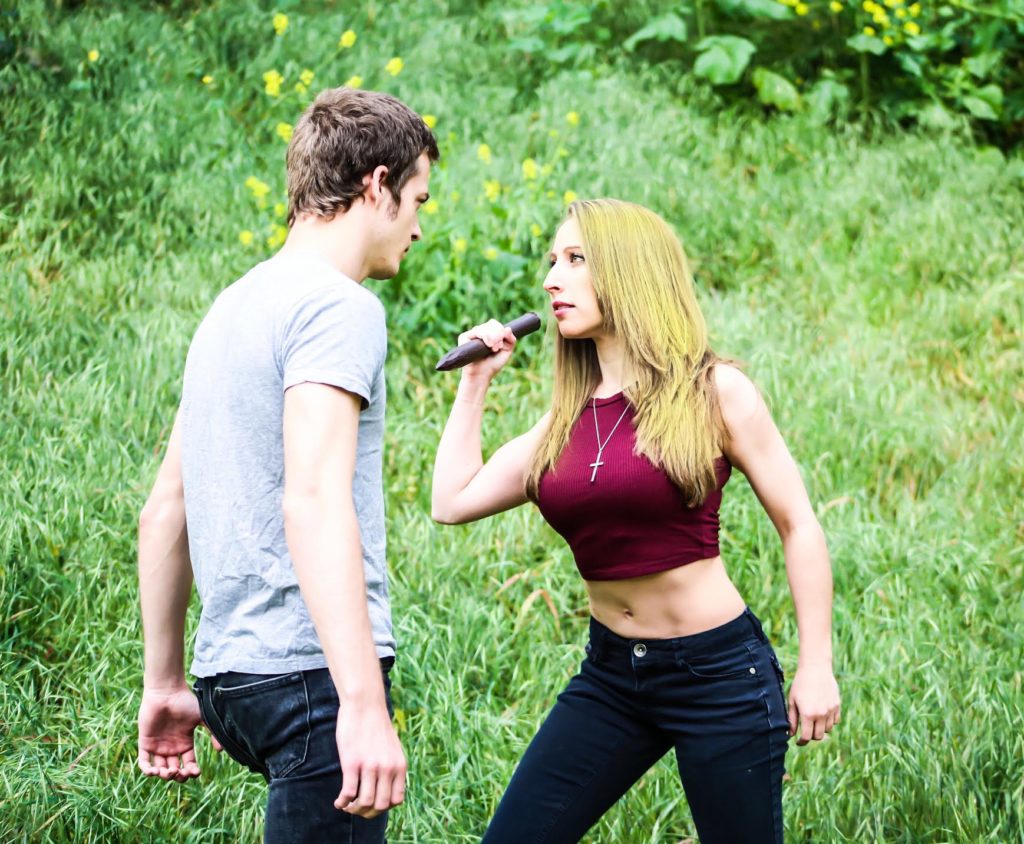 What is your background in terms of theater and creating new musicals?
This is my second original musical, my first was last year's Fringe hit Winter Is Coming. I have been a music director in Los Angeles for years and have only recently transitioned into being a producer/composer.
How would you describe Buffy Kills Edward in a nutshell?
Buffy Kills Edward is a musical crossover parody that explores the idea of what would happen if Buffy the Vampire Slayer met the characters from Twilight. As the title suggests, Buffy kills Edward, and the two vampire series go to war.
How did the idea for this musical come about?
I have been wanting to do the musical Once More with Feeling for two years now, and have been unable to get the rights. While at a comicon promoting Winter Is Coming, I saw someone wearing a T-shirt that said "Buffy Kills Edward" and I knew that was my new avenue to explore my love for Buffy the Vampire Slayer. 
When writing this piece where did you start?
I began with Twilight actually. I hadn't seen the movies in a while so I rewatched them, and my first song "Lion and the Lamb" came from watching the famous Bella/Edward in the grass scene. After that first song the rest just poured out of me.
What influenced the music for Buffy Kills Edward?
Because it's Buffy I wanted most of the show to be rock and roll, with influences like Pat Benetar, Billy Idol, and George Thoroughgood.
When did you start writing this musical? How long did it take you to write the show?
As I said before, I had the idea for a year now, but I didn't start writing until this January. I finished the book in January and the music in February.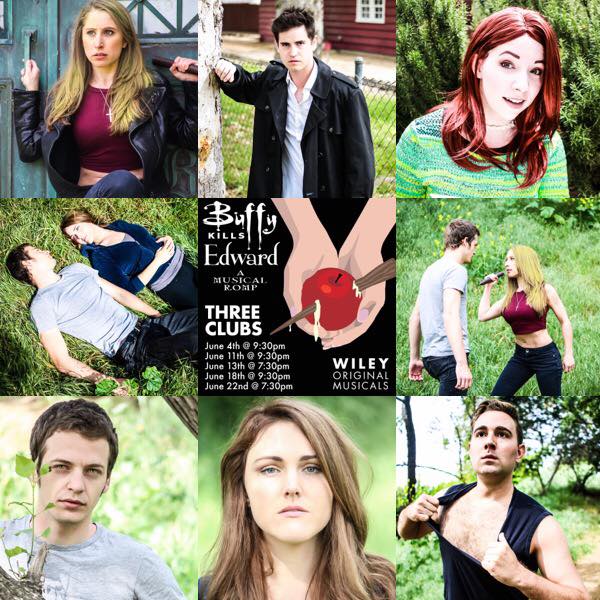 What is your favorite moment in the show?
That's a tough one as I have several favorite moments, but I would have to say the Jacob/Bella scene where Jacob tries to convince Bella to sleep with him and his song "#WolfProblems" is one I look forward to each time. We have incredibly strong actors on board and Cory and Corinne really slay with the comedy in that particular scene.
What can audiences expect from Buffy Kills Edward?
Audiences can expect to laugh, hear some great songs, and harken back to Buffy and Twilight with so many fun references. It's a musical for anyone who enjoys parodies, dark comedies, and females kicking ass.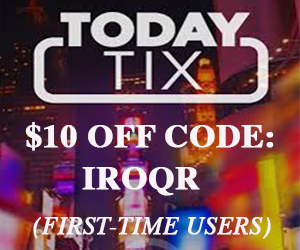 Any final thoughts about the show you'd like to share?
As much as I produced and wrote the book, music, and lyrics, this show is absolutely a team effort, and it's a team of incredibly talented and comedic people. Our fight choreographer, arranger/MD, graphic designer, photographer, and choreographer added so much to this show, it is truly leaps and bounds from where I started this thing. I couldn't be prouder of every one of my cast and crew and I am so lucky to work with people that blow my mind every day. I cannot wait to share this show with the world!
TICKETS AND MORE INFORMATION:
Where:
Three Clubs, 1123 Vine St. Los Angeles, 90038
When:
June 4th, 9:30pm (preview)
June 11th, 9:30pm
June 13th, 7:30pm
June 18th, 9:30pm