NO TRAINING WHEELS AT WORST FIRST KISS PRODUCTIONS
INTERVIEW: THE HIGH SCHOOLERS BEHIND WORST FIRST KISS PRODUCTIONS
BY RYAN M. LUÉVANO
While perusing this year's Hollywood Fringe Festival line-up I came across Worst First Kiss Productions and their production of Bert V. Royal's Dog Sees God: Confessions of a Teenage Blockhead. What immediately stands out is that this company is operated entirely by high school students. What's more, it's the company's mission to tackle socially-relevant issues from the youth perspective, while giving a portion of the proceeds to non-profits that are also committed to working with and supporting young people. In order to learn more about their story I approached co-founder Joey Maya Safchik and her fellow thespians, which include Charlotte Weinman, Judy Durkin, and Chandler David. Even in the midst of school finals and tech week for their production they were able to make time to speak with me.
Following an extended, entirely sold-out run at The Blank in Hollywood, Worst First Kiss Productions brings six performances of Dog Sees God: Confessions of a Teenage Blockhead, directed by Jonah Platt (Ovation Award Winner and performer in Broadway's Wicked), to the 2017 Hollywood Fringe Festival. The play tackles issues of LGBTQ+ tolerance and bullying through dark humor and everyone's favorite childhood comic strip characters (the Peanuts) as teenagers. The 8-person cast is comprised entirely of actors aged 16-18. In this Tin Pan L.A. exclusive the founders of Worst First Kiss Productions discuss the ins and outs of running a theatre company while in high school and what audiences can expect from the return of Dog Sees God: Confessions of a Teenage Blockhead.
Tell me about Worst First Kiss Productions, how did you get started? Why start a theatre company?
Joey Maya Safchik: At around midnight last summer, Chandler and I were FaceTiming, probably talking about the Tony Awards. And we got into a discussion about the roles available to teenage actors. We realized that we could hardly think of enough examples of really intricate, complex roles for teenagers, and that 9-out-of-10 times, those roles end up being played by young-looking adults. We decided that we wanted to make it our responsibility to showcase talented, ambitious young actors who had outgrown Annie and Matilda (both amazing roles, don't get me wrong), and were ready for grittier material. So we called Charlotte and Judy, two of our extremely talented best friends, who have similar sentiments about being teen performers. The four of us did the rational thing and started a theatre company!
Charlotte Weinman: We wanted to combine the things we love! Another mission of ours in the company is to give back to the community that's given so much to us. We strive to donate a portion of ticket proceeds to an organization that serves a cause represented in the subject matter of the show we produce.
Do you and your team self produce, act, and direct? How does this work?
Chandler David: It has really been a learning experience for all of us involved. As long-time actors but first-time producers, it has really given us the opportunity to take a peek behind the scenes of the "behind the scenes" we're used to.
JS: The four of us self-produce and are all in our production. The rest of the cast is comprised of extremely talented young people who we asked to be involved or auditioned. The incredible Jonah Platt is directing our show and serving as a mentor of sorts, guiding us through this process.
What challenges are you discovering when running a theatre company?
JS: Well, first we had to learn that you need insurance to put on a show. Sometimes it's a challenge to prove to adults that you are capable of accomplishing such a feat. I think people started taking us more seriously after our successful inaugural show, but sometimes adults don't really believe that "kids" can run a company, so we have to prove to them that we know what we are doing. It's nice to have reliable and seasoned adults who we can lean on for advice in these situations.
CW: One of the things we were especially passionate about in starting the company is that we wanted to have the full experience-—both the freedom and the responsibility—of being our own producers. We didn't want the training-wheels version of this endeavor, and, as Joey said, it became an interesting balance of presenting ourselves as serious producers and maintaining that integrity of our mission, which is to represent kids as they are onstage and off.
Why produce the play DOG SEES GOD: Confessions of a Teenage Blockhead?
CD: We also felt that this play specifically addresses a number of issues that we have dealt with ourselves throughout our high school careers, many of which are not addressed when teens are involved. Part of our mission as a production company is to expose teenagers to material that has relevance in their personal experiences as teenagers and give them the opportunity to integrate their first-hand expertise into the dramatic presentation of those experiences.
JS: All four of us have wanted to be in this show since we began high school! It's risky and raunchy, but has a really impactful message. Because of the nature of the material, it's usually done with adults, and we watched some of those performances on YouTube and felt like some of the authenticity was sacrificed. We thought that as kids who experience the actions that occur in the play on a daily basis, we could really bring out the play's humor AND meaning. And who doesn't love the Peanuts.
CW: One of many reasons why the Peanuts are so universally special is that they are so sweetly nostalgic. For me, they remind me of watching Charlie Brown Christmas with my family during the holidays. I feel like many of us identified with those characters from a young age, and to see them in DOG SEES GOD as kids our age going through what we are going through really completes that image, and allows us to feel like we grew up with them. That's essentially what the play is about- growing up, and all the messy, gritty, truthful heart that comes with it.
What excites you most about this show?
JS: Personally, it's the cast. They're my best friends in the world and it's so much fun getting to see them all in their element, doing their thing. Rehearsals are a perfect blend of social sessions and really special, serious work.
CD: First of all, I agree that this is an amazing experience watching my best friends strengthen and publicly display their craft. On another level, I love telling a story that has as much political and personal relevance as this one. We are amid such a unique time in history and performing a piece that reflects our climate is an important step that we feel we must take.
JS: That's an amazing point. I couldn't say it better if I tried, but it feels like we are playing a small part in bettering the world by staging a play that has such applicability to today's political temperature.
Judy Durkin: We are so lucky that we get to tell the truth through our acting. While many of us are nothing like our characters in real life, we are playing people we have seen in our classrooms, cafeterias, and libraries. We don't present life in high school as it is depicted on TV by actors in their late-twenties. I have to agree with my friends when they say it feels like what we are doing is relevant and important—something that many teenage roles don't allow for.
What challenges did Dog Sees God provide?
CD: Personally, a lot of the themes in the show really resonate with my experience as a human being so some scenes are a little difficult to get through but we have created a safe environment where not only are we able to express our true emotions, but we are free to play around with how those emotions can influence our performances.
JD: Because we are a cast of teenagers, the themes in this play are not just words on a page, but situations that many of us see, hear, and live everyday. It can be hard to disconnect from our own emotions, but I think that the raw interpretation that our cast has is so authentic and beautiful.
CW: Everything that's been said really captures it. It's scary to tell this kind of truth so transparently for an audience. There are a lot of very realistic bullies in the play, and it can be difficult to find and respect the nuance of their characters in spite of the terrible things they say and do. It made for good practice, especially in America today, to hear and understand the thoughts of someone you might otherwise write off as simply a villain.
Have the performances/production evolved since your last run at The Blank in Hollywood?
JS: We've really had the unique opportunity to return to the source and dig a lot deeper individually. I know that sounds cliche, but it's true. Jonah stepped in and has really helped us find new layers in the work, which we're eternally grateful for. For example, we recently revisited one of my monologues, and got to extract even more of the comedy from it, and add some choreography that totally reflects the absurdity and beauty of the words. The blocking has changed to work in the new space, and to enhance some of the relationships. Some of the costumes are cuter, too!
CD: Couldn't agree more, Jo! Having a little more time to sit with the character has shifted my interpretation and view of the character.
JD: I think that after the first run, we have learned more about the message we wanted to get across—especially after hearing audience reactions from young teens. I think it made us more aware of the impact the roles we were portraying on stage have on our peers and how important it is to be authentic and stay true to our ages.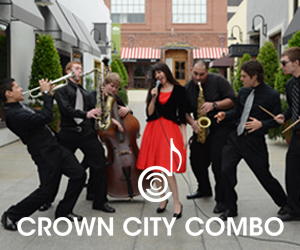 What can audiences expect from your production at this year's Hollywood Fringe Festival?
JS: A lot of youthful energy! We're a group of young theatre nerds who are just doing something we all really love, and proving that teens are 1000% capable of pulling our own weight.
JD: The culmination of hard work, which began in the fall of 2016! I think that audiences will be able to connect with the strong bond that our ensemble has. We really love each other a lot. That will be very apparent.
What kind of nonprofits is your company supporting with a portion of the proceeds?
JS: Our goal is to always partner with a non-profit that has a mission that reflects the theme of our show. Dog Sees God has a really prominent message of LGBTQ+ tolerance in high schools, so we are donating 15% of all ticket profits to the LA GSA.
INFORMATION AND TICKETS:
Dog Sees God will play at the McCadden Place Theatre at
1157 N McCadden Pl, Los Angeles, CA 90038 on the following dates:
Friday June 9th, 2017 @ 5pm
Saturday June 10th, 2017 @ 7pm
Sunday June 11th, 2017 @ 2pm and 7pm
Sunday June 18th, 2017 @ 7pm
Friday June 23rd, 2017 @ 5:30pm
Tickets can be purchased here: www.hollywoodfringe.org/projects/4475