CREATING 'ROBOT MONSTER THE MUSICAL'
INTERVIEW: RICH SILVERMAN
BY RYAN M. LUEVANO
Only hardcore Sci-Fi aficionados may remember the 1953 independent film Robot Monster, a film that is considered one of the worst films ever made, maintaining a thirty one percent rating on Rotten Tomatoes. Now by the will of creator Rich Silverman, Robot Monster is a musical that will have its world premiere at the 2017 Hollywood Fringe festival at the Sacred Fools Main Stage. With 16 original songs, the musical includes everything current and new fans demand from a show about a space gorilla sent to earth to destroy the human race. In this Tin Pan L.A. exclusive creator Rich Silverman discuss his inspirations and what audiences can expect from this new musical based on an old "crazy mixed up movie' (as the Los Angeles Times put it in 1952).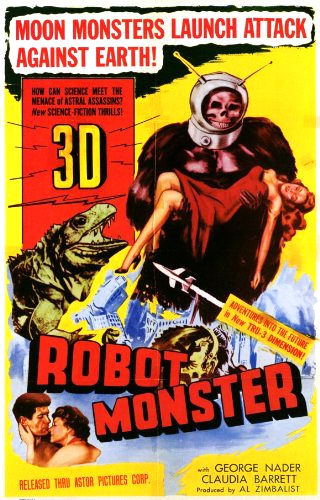 How would you describe your musical in a nutshell?
I've always admired things that manage to be both highbrow and low at the same time. While the source material for my show is completely ridiculous (a gorilla from space!), there's real subtext baked into the film. So my musical is both incredibly silly but also sophisticated in equal measure — at least I hope it is!
How did the idea for your musical come about . . .inspiration?
Robot Monster has been a particular favorite since high school. At the 2006 3D Film Expo at the Egyptian Theater in Hollywood, I saw a screening with a friend of mine who is equally obsessed by the film. For whatever reason, while seeing Robot Monster on the big screen for the first and only time, it popped into my head that it had all the makings of a traditional book musical.
When writing this piece where did you start?
By having enough loose screws in the first place to think this was a good idea.
What influenced the music for this show?
More than anything, it's the Great American Songbook. It's my favorite genre (if it is a genre) and I've been deeply immersed in it since I was a teenager. While the show has other style like pop, opera and even Philip Glass, the bulk of the writing is really Tin Pan Alley, or at least my version of it.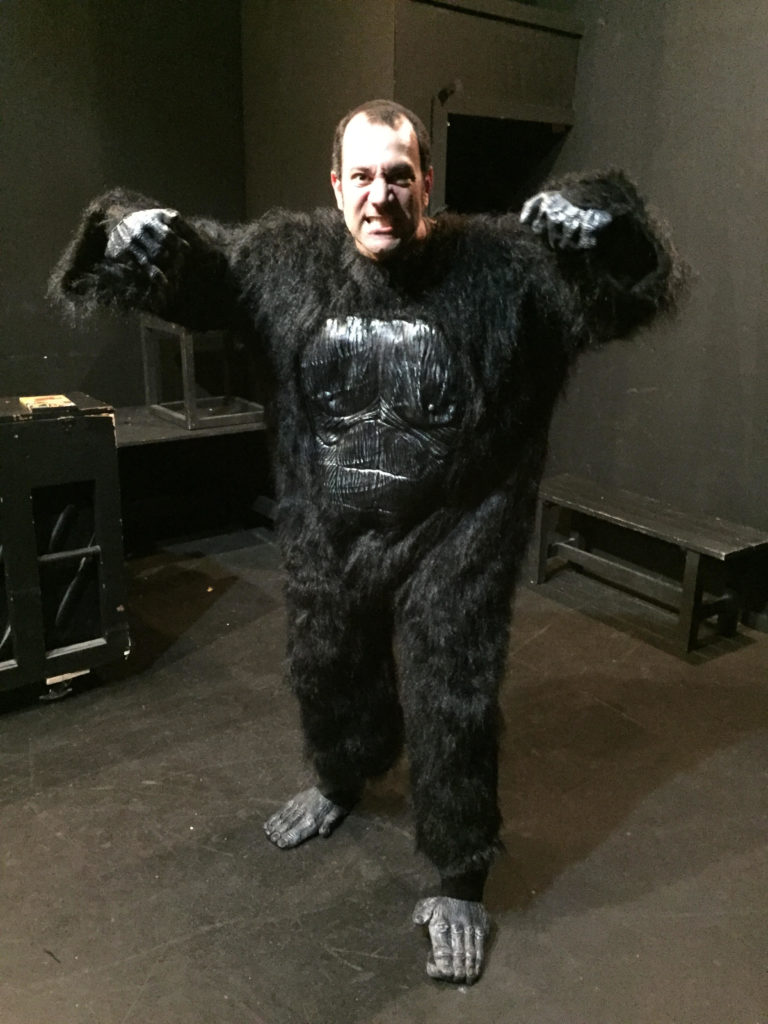 When did you start writing this musical? How long did it take you to write the show?
About eight years ago I wrote a couple rough demos and then abandoned the project to "save it for later," and you know, when you do that, later tends to never happen. I thought that I should use whatever creative talents I have for something serious. Two years ago, I started writing a rather heavy novel and it wasn't any fun. Someone suggested I try a project that wasn't a chore for me and I immediately returned to Robot Monster.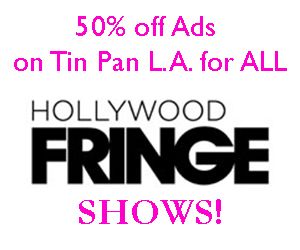 What excites you most about this show?
It may be a cliché, but seeing it performed by an incredibly talented and dedicated cast. They're doing a tremendous job bringing the show to life. Though I've heard them sing my music dozens of times by now, the whole thing is still rather surreal to me. I'm really new to all of this.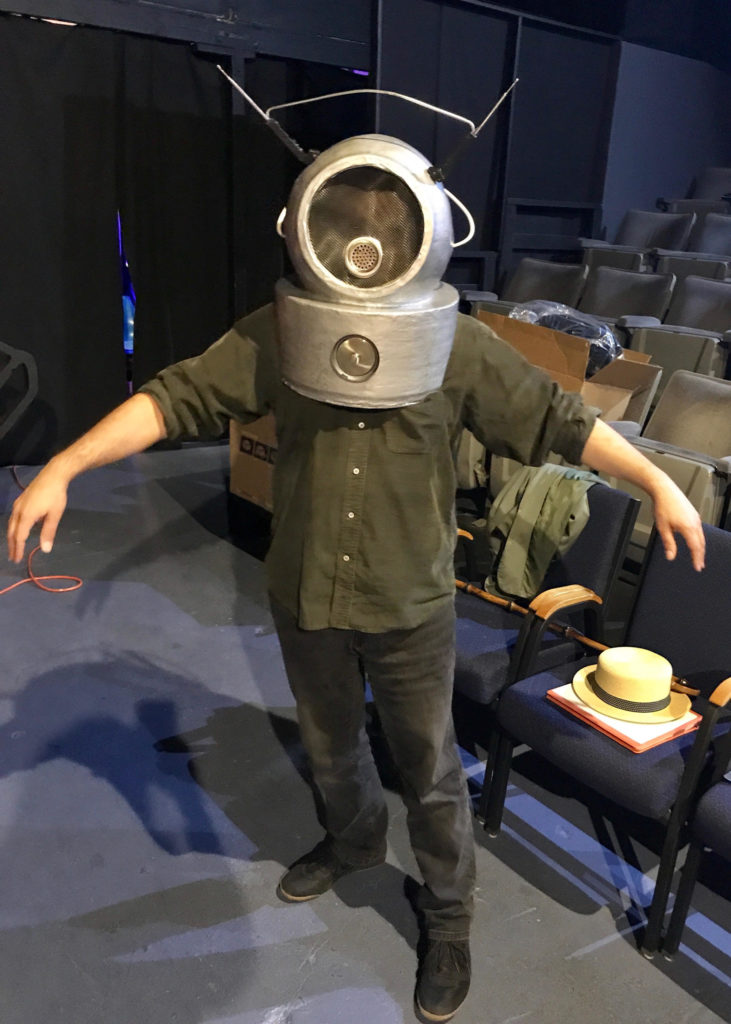 Any final thoughts about the show you'd like to share?
The central character of Ro-Man is really the anxiety and neuroses that we all must face. As he famously asks, "At what point on the graph, do must and cannot meet." I can't say it better than that.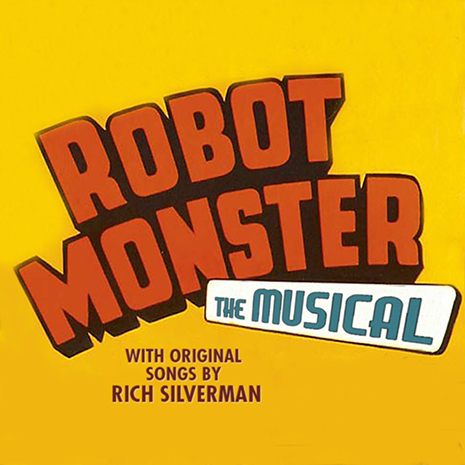 More information and Tickets:
Five performances only at Sacred Fools Theater Main Stage: Sunday 6/4 at 8pm; Saturday, 6/10 at 8pm; Thursday 6/15 at 5pm; Sunday, 6/18 at 1:30pm; and Friday, 6/23 at 11pm
Tickets are $15 and may be purchased online at www.robotmonstermusical.com or by phone at (323) 455-4585
Sacred Fools Theater is located at 1076 Lillian Way (just west of Vine), in Hollywood, 90038