Sugimoto's Letters To Eve
REVIEW: LETTERS TO EVE
BY RYAN M. LUÉVANO
The new musical Letters To Eve by Daniel Sugimoto makes is world premiere at the The Miles Memorial Playhouse in Santa Monica. Although the musical is still in its development stage, the stories are powerful and the potential is eminent. This WWII musical follows a Japanese American family and their plight through forced internment in the United States, and an African American jazz musician captured during Germany's occupation of France. What Sugimoto has done here is impressive—writing, producing and performing a musical of this size is no simple task and he's done it nicely creating a show worth experiencing.
In this first staging of Letters To Eve, that only received a one night workshop in September, what we get is a semi-staged performance that puts the material at the forefront without the distraction of elaborate sets, props, lighting and costumes. Sure it would be nice to have individual microphones so that each cast member could be heard clearly, but given that it's only a piano accompaniment, all the audience has to do is listen closely. Co-directors Julia Lisa and Sugimoto have elegantly staged this new musical using only the bare minimum visual elements in favor of pure storytelling to transport the audience. All the action on stage is clear and dramatic and the transitions are almost seamless, which is important given the current running time is around three hours, a fact that must be changed in the next round of editing.
Sugimoto as assembled a stellar cast for this production, not only are they talented performers, but you get a sense that they are passionate about this musical, proud and excited to be sharing these stories with audiences. John F Thomas (Archie) offers a powerful performance in this role, all his songs resonate with all the emotions that his character is feeling. One of the finest voices in the show is Scott Keiji Takeda (Maki) his moments in "Fighting Type", "America's Finest", and "I'm Not Afraid" are some of the strongest singing you'll hear all evening. Melvin Biteng as the protagonist Ray effectively performs the lead role with good acting and a fine voice, yet overall his performance begs for more—a challenge for the director's or even writer. Michael Thomas-Visgar (Lieutenant Craft) is a superb his role, he carries the subplot beautifully. Max Lichtig (Volker) is the Nazi that audiences love to hate, a consummate villain and in the second act we discover that he can also sing, offering a chilling rendition of the dark song "Where's Your Music Now".
In its current state, Letters To Eve has so many admirable aspects as new musical; all the fundamental desiderata are ever-present. Sugimoto's score is marvelous and dramatic—a fine blend of blues, contemporary styles, jazz and stunning choral writing. Yet the most striking aspect that needs work is the book, specifically in terms of dialogue, structure and pacing. Upon watching the first half of the first act the show gives the impression of a sung through piece, which works well for this musical until the music stops. Somewhere in final half of the first act and throughout the second, the music stops and we are led into a series of long book scenes where the dialogue rhymes. Why the dialogue rhymes in structures reminiscent of Iambic pentameter is baffling and distracts from the drama at hand. Give Sugimoto a fresh perspective on the book elements and some tightening of the show's running time and there's no doubt this musical will be ready for the next step of its journey.
WHAT ABOUT THE MUSIC DIRECTOR?
Daniel also music directs this show and does so beautifully. The voices are top notch and his piano playing of the entire score is nimble and delightful.
If you're looking for a fresh night of theatre and to see the early stages of something great, then take a drive to the Miles Memorial Playhouse in Santa Monica. Support Sugimoto and the cast of Letters To Eve as they shed light on experiences of Japanese American citizens during WWII and so many other themes and stories that resonate today. For tickets and more information visit: http://www.letterstoeve.com.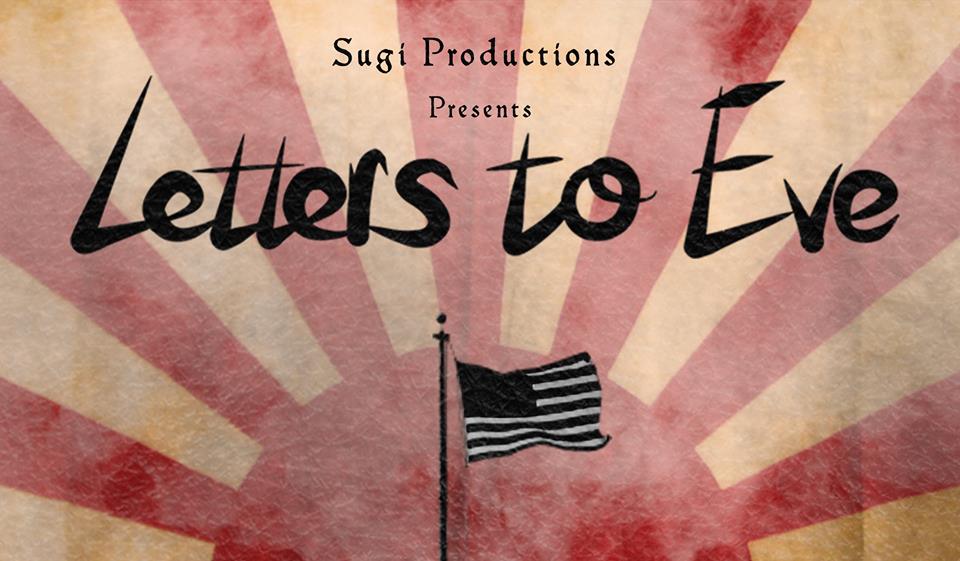 PERFORMANCES:
Saturday, November 19th, 2:00PM
Saturday, November 19th, 8:00PM
Sunday, November 20th, 2:00PM
Sunday, November 20th, 7:00PM