COME HEAR THE BELLS OF NOTRE DAME
REVIEW: THE HUNCHBACK OF NOTRE DAME
BY RYAN M. LUÉVANO
Hunchback has arrived—La Mirada Theatre provides L.A. audiences with the unique opportunity to see an exquisite production of the highly anticipated new Disney musical The Hunchback of Notre Dame. This recent musical opened at La Jolla Playhouse in San Diego, on October 26, 2014 and ran until December 14, 2014, following this the show opened on March 15, 2015 at the Paper Mill Playhouse in Millburn, New Jersey then closed shortly after once it was decided that it would not transfer to Broadway. Hunchback is not your typical Disney musical, sure you get some songs from the 1996 animated film, however, the musical stays closer to the dark content of Victor Hugo's novel. What you get with the Hunchback musical is a richly somber tale that explores acceptance, religious extremism, abnormality and sexual repression.
From the shows powerful opening with a choral prologue featuring a 31-person choir singing music reminiscent of Gregorian chant we immediately get the sense of the solemn and gallant tone of the show. Director Glenn Casale meticulously contrives the entire opening sequence—in one fell swoop he introduces us to this world and characters of this Gothic tale set in the late Middle Ages. The opening is a feast of powerful singing and story telling, it's a visual carousel that covers lots ground—simply astounding.
The scenic design by Stephen Gifford is grand yet stark, he's created a pop-up book-like representation of the bell tower, city streets and the cathedral of Notre Dame. The overall stone frame remains the same yet with the addition of certain features, we're able to swiftly go between these locales with ease without sacrificing time for scene changes.
What makes this production even more unique is the decision to cast deaf actor John McGinty as Quisimoto. This notion stems directly from the original novel, which clearly states that main character is a deaf, further making him an outcast in the world. Seeing McGinty in this role is absolutely powerful, you immediately get the sense of his struggle, and isolation from society—watching him on stage knowing that he can't hear Menken's beautiful score makes us appreciate our own abilities. When Quasimodo is required to sing Dino Nicandros takes over as his voice and does so with warmth and passion. "Out There", "Heaven's Light" and "Made of Stone" are some of the most compelling moments in the show. Additionally, sign language is elegantly incorporated into the production and executed by Quasimodo, the statues and stone gargoyles—visually poetic and moving.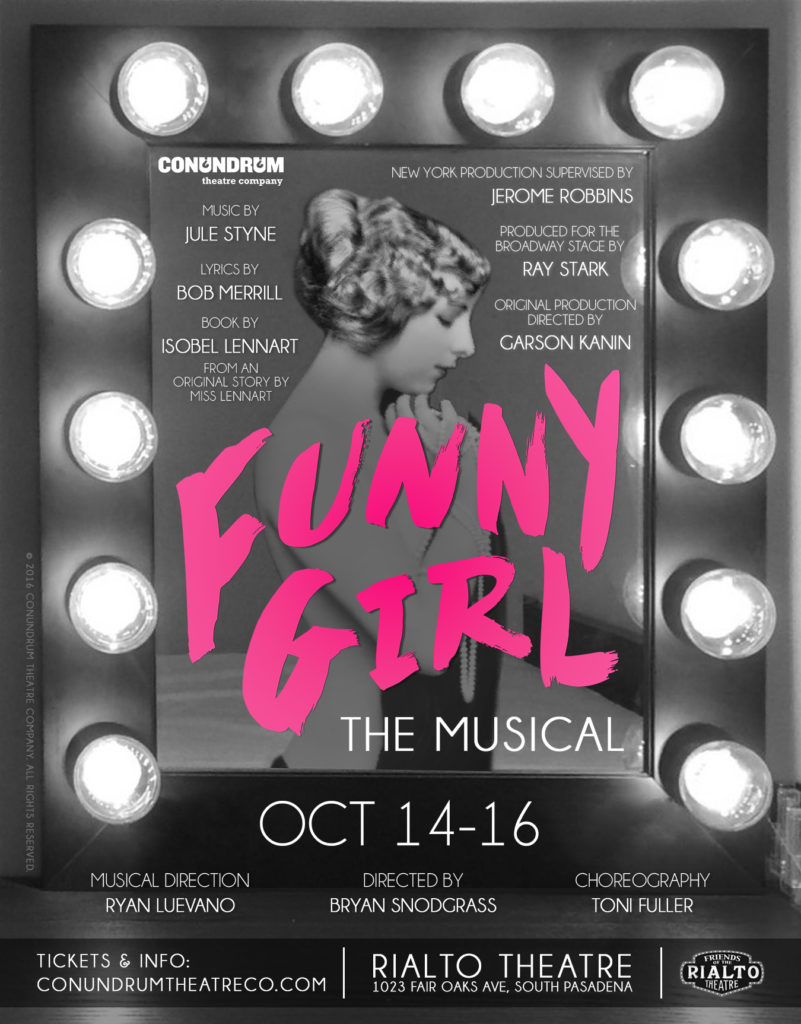 Mark Jacoby (Frollo) offers a tour de force performance as the antihero; his struggle with his piety is lucid and acute. When he sings "Hellfire" near the end of the first act the audience is in chills by his vivid rendition. Cassie Simone (Esmeralda) is a treat to watch from her gypsy scenes as the dancing girl to her souring vocals in "Top of the World" and her sincere ballads "God Help the Outcasts" and "Someday".
WHAT ABOUT THE MUSIC DIRECTOR?
Dennis Castellano effectively and skillfully leads the 14-piece orchestra, cast and choir to bring together all the musical elements for an outstanding version of Menkin's score.
La Mirada Theatre's Hunchback of Notre Dame is exciting and impressive production that every Disney fan and theater lover should experience this fall.
The show runs from SEPTEMBER 17 THROUGH SUNDAY, OCTOBER 9.
PERFORMANCES: Wednesdays & Thursdays at 7:30pm; Fridays at 8pm; Saturdays at 2pm and 8pm; Sundays at 2pm.
For tickets, please call (562) 944-9801 or (714) 994-6310 or buy online at www.lamiradatheatre.com. Student, Senior, Child and Group discounts are available.